Mudéjar art in Aragón
Zaragoza is a magnificent example of Aragonese Mudéjar art, a World Heritage Site.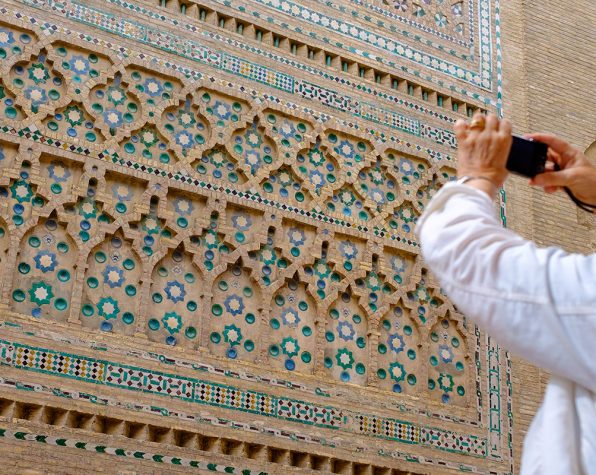 The route is sprinkled with museums, restaurants, houses and tapas bars, from the Aljafería, the most northerly Arab Palace in Europe, to be recuperated, spectacular Seo (Cathedral), up to the Tower of the Church of the Magdalena, a symbol of one of the most youthful, sparkling and fashionable in the city.
In order to enjoy the Mudéjar facings of the Seo, it is necessary to go to the Plaza San Bruno, with its open-air antique markets and its "mojitos" (rum cocktails).