In Zaragoza, the jota is also rap. For years now, the neighbourhood of La Jota has been one of the national epicentres of hip-hop culture in its own right.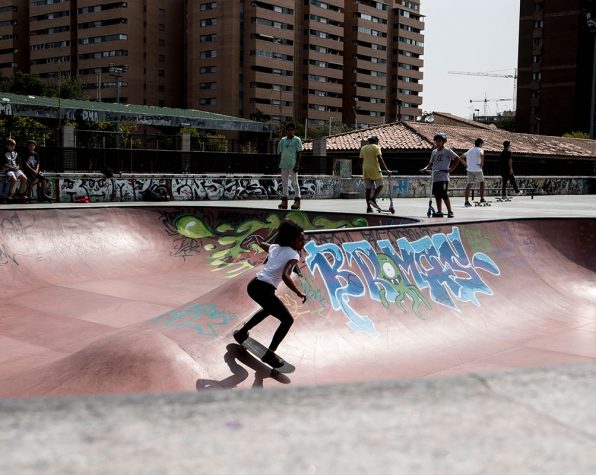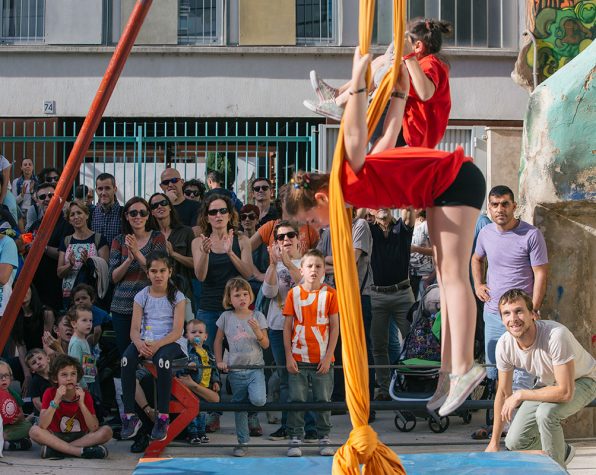 From the seminal Violadores del Verso to the very latest forms of expression from a movement that includes music, dance, urban art, BMX and skateboarding, the hottest trends in this scene are brewing on the banks of the Ebro. The Aragonese capital offers series, specialized shops, festivals (Zaragoza Ciudad) and events featuring local stars such as R de Rumba, Rapsusklei, Morgan, Gordo del Funk and the acclaimed Kase O.
Salón del comic
Zaragoza's Salón del Cómic comic con is proud to have achieved prominence based on a very open format which offers a balanced combination of, for example, manga and graphic novels, mass-market phenomena and more niche works.
This has opened up the show to a very diverse audience, allowing it to move beyond specialized environments. It also avoids specific merchandising phenomena and Hollywood hits, giving the event a relaxed, inter-generational atmosphere where the artists are very approachable. The price also makes it highly appealing (1 euro, including a fanzine). It gives visitors access to the venue, as well as allowing them to take part in the wide variety of activities, talks and workshops that make up the con.
Gamers & CO
Video game and online entertainment culture is gradually making its way onto Zaragoza's cultural events calendar.


Etopia Centre for Art & Technology could not ignore this growing phenomenon, which involves young people as both players and creators. This field is an open blend of the technical and the artistic, programming, illustration and the creation of imaginary worlds. One example is Gameboss, which brings dozens of independent developers from all over Spain together in the Etopia cube.
Co-existence and juggling
Created due to the efforts of specialized experts and residents of the historic district, the Circo Social has now become well established. Through the circus arts, it seeks to create spaces for intercultural co-existence and put the focus on children and young people.