A leap into the void
The delightful Pablo Gargallo Museum exhibits important works by the artist who explored the form of the void in a Renaissance palace.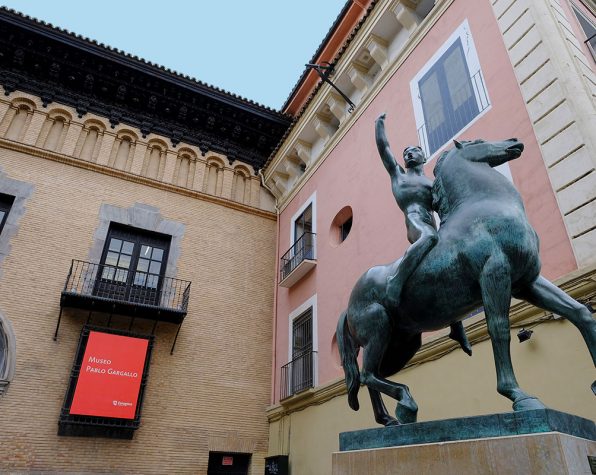 Zaragoza's museum devoted to Pablo Gargallo is located in the centre, on charming Plaza de San Felipe. It is one of the loveliest spots in the Aragonese capital. Housed within the late Renaissance palace of the Counts of Argillo (1661), the space offers a delightful journey through some of the most unique sculptures by the Aragonese artist, a pioneer in exploring the relationship between form and space. One of his most famous works, The Prophet, welcomes visitors in the impressive courtyard. This is only the first stop on a tour through 177 works by the sculptor, which include drawings and cartoons, as well as numerous documents. The museum is easily recognizable from the outside, as it is flanked by two monumental equestrian sculptures made for the Olympic Stadium in Barcelona in 1929, known as the Olympic Salute. Visitors should be sure to check the museum calendar, as it offers numerous guided tours throughout the year, including some for children.
PABLO GARGALLO, THE PROPHET OF SCULPTURE.
Born in Maella in 1933, his best-known works are The Prophet and the athletes for the Olympic Stadium on Montjuic, Barcelona.