Live music plays a starring role on Zaragoza's cultural events calendar.
Theatres, concert venues and even roof terraces with a view provide the stage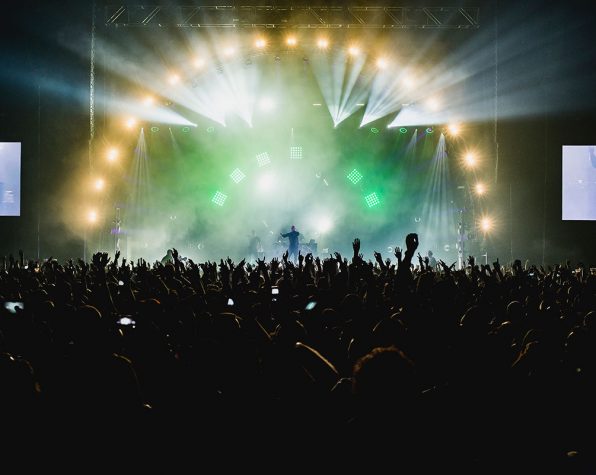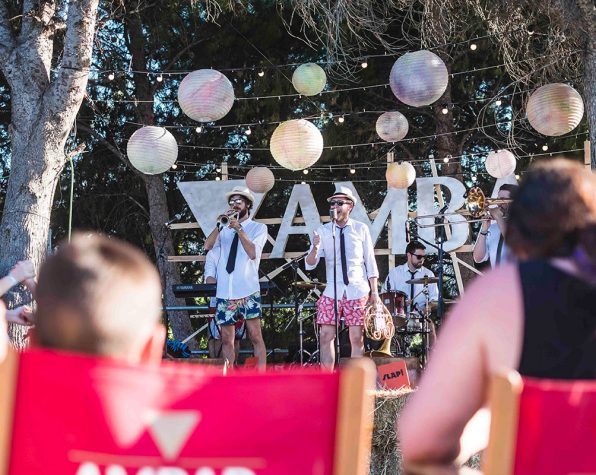 Music is ingrained in the DNA of Zaragoza's culture. As evidence of this, Amaral, Bunbury and Kase O are just a few of the big names the Aragonese capital has given to the national and international music scene. The city's cultural events calendar is filled with concerts (many of them free) and it has one of the largest selections of live music venues, some of which have a very long history.
Recent years have brought such new developments as competitions like Ambar Z Music, which highlights local and emerging talent, and series such as the one ushered in by the warm weather, bringing concerts on an intimate scale to the roof terrace of the Pablo Serrano Museum, with incredible views of half the city. Theatres also welcome major names in music, with large-scale performances for huge audiences at venues such as Sala Multiusos and the Príncipe Felipe Pavilion.


Classical and more
The Zaragoza Auditorium boasts some of the best acoustics in the world.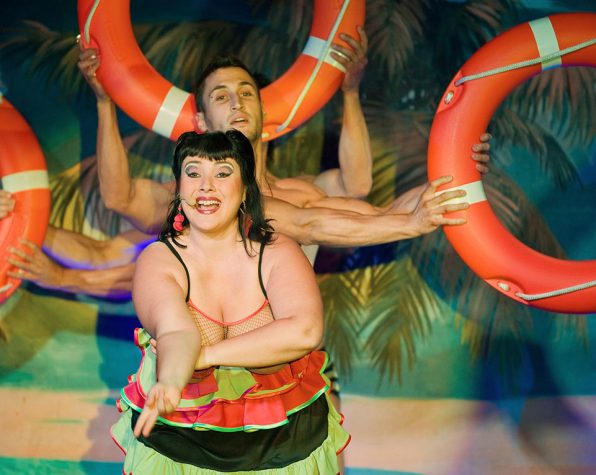 'Whenever I am asked about modern auditoriums, anywhere in the world, I cannot help but mention the Zaragoza Auditorium, because it has the best acoustics of any I know.' The opinion of prestigious orchestra conductor Zubin Mehta is the best letter of introduction for the Zaragoza Auditorium, the place for classical music lovers in Zaragoza. But they are not alone. Since it opened in 1994, the venue's most iconic concert hall, Sala Mozart, has hosted some of the world's most important orchestras and soloists, as well as exponents of more modern or popular music: from Lang Lang to Raphael, from Zymmerman to Joan Manel Serrat, and from Grigori Sokolov to Mónica Naranjo, as well as great names in both magic and stand-up comedy. The auditorium also offers classical music education, with children's and introductory series at affordable prices.
The building's different halls are also used for conferences, festivals and galas, with the spectacular atrium as their trusted partner. It also provides rehearsal space for local orchestras.
The Zaragoza Auditorium has something for every level of music appreciation. It offers everything from introductory series for families to major stars in the world of classical music such as Yuja Wang. It also has a place for local talent, with its group of local orchestras.
Espectáculos en vivo
En una visita a Zaragoza bien vale reservar un hueco para disfrutar de su variada programación cultural.
Teatros como el Principal, el del Mercado, el de la Estación o el de Las Esquinas, decenas de salas de conciertos y hasta el último café cantante que queda en Europa, el Plata, se unen a festivales de cine o ciclos musicales.
Zaragoza es sinónimo de danza. La ciudad de María de Ávila o Víctor Ullate cuenta con el Festival Trayectos, que a comienzos del verano se cuela en rincones singulares y museos.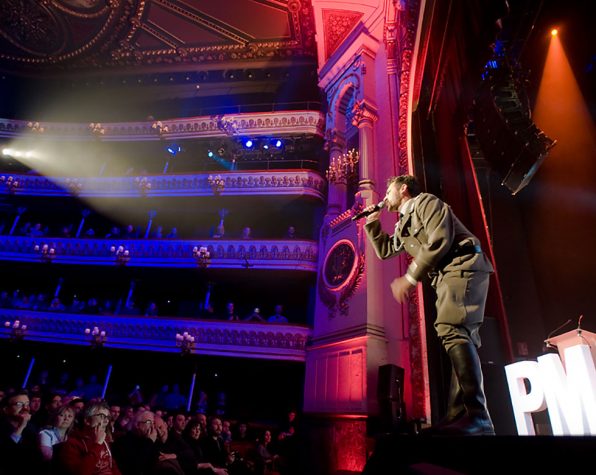 CON LA MÚSICA A TODAS PARTES
festivales, ciclos y salas de conciertos
FIZ
El festival 'indie' por excelencia que anuncia las Fiestas del Pilar.
www.fizfestival.com
BOMBO Y PLATILLO
Ciclo de 'delicatessen' musicales a precios populares.
www.bomboyplatillo.org
FUGA
Experimentación musical con figuras internacionales en el moderno edificio de Etopia.
www.zaragoza.es
SLAP
Música con alma negra para oídos inquietos.
www.slapfestival.com
FESTIVAL DE JAZZ
Un clásico zaragozano para entendidos y profanos.
www.zaragozajazz.com
CICLOS DEL AUDITORIO
La música clásica se crece en las salas del Auditorio, un lujo para los oídos más exigentes.
www.auditoriozaragoza.com
SALAS DE CONCIERTOS
Auténticas agitadoras de la escena musical. Se puede elegir entre Las Armas, centro musical de moda en la ciudad que propone una desprejuiciada y activa agenda de conciertos y actividades, Sala King Kong, Lata de Bombillas, Sala López, Casa del Loco, Oasis, Ley Seca, Arrebato, Eccos, La Campana de los Perdidos…