The capital invites reading
The Aragonese capital is a paradise for readers. Not only because it offers so many peaceful and relaxing spots, but also due to events such as the spring Book Fair, as well as other activities intended for a wide audience of all ages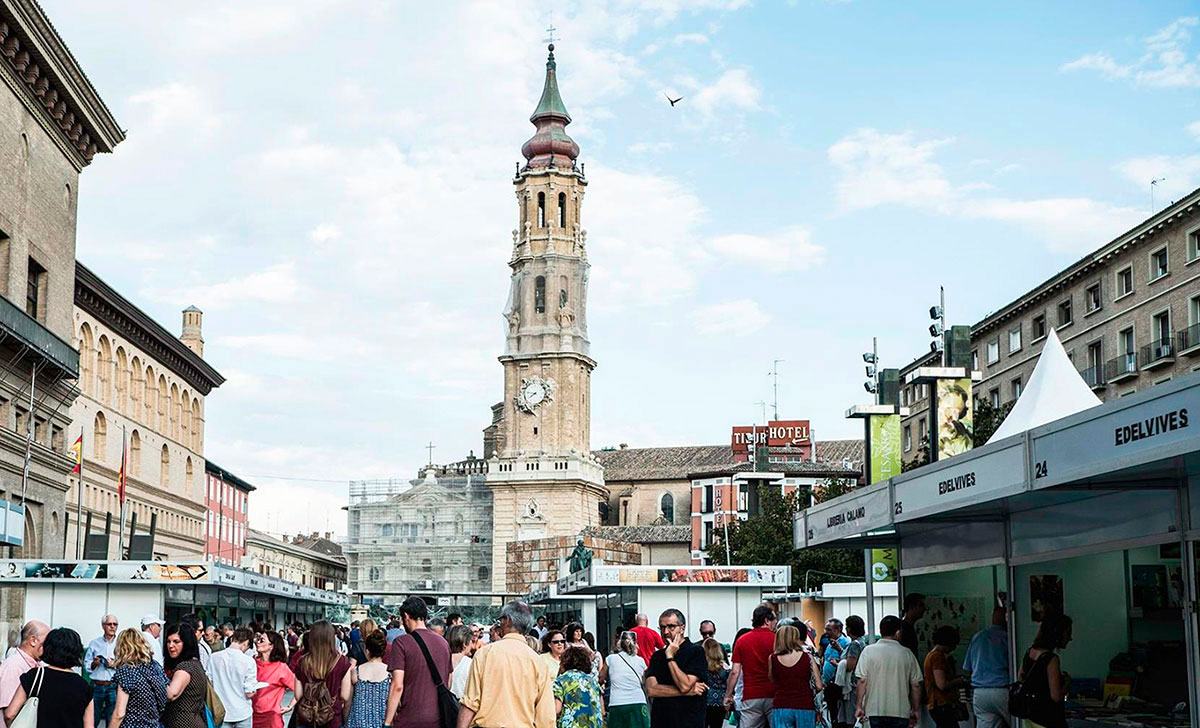 Zaragoza works to actively promote reading. For example, beginning this year, the Book Fair held every spring has been moved to what is often referred to as the city's sitting room, Plaza del Pilar, in front of the Town Hall building. Stalls for the various book shops are accompanied by a busy calendar of activities centring on books. This year also brought the return of the Children's and Young Adult Literature Observatory, which will consult with young readers in order to propose suitable activities. Among the first is a literary picnic in Plaza de San Felipe.
Books that matter
Every Christmas, the Atrapavientos Association, which works to promote reading, organizes Books That Matter, a unique book exchange.
Anyone can bring a wrapped book to the stand set up for this purpose in Plaza del Pilar, ready for another reader. The gift should include a note explaining why the giver chose that book.